Tire Centre
---
Westward Ford has one of the largest inventories of tires in Portage La Prairie and Neepawa. No matter what tires you need, if we don't already have them in stock, we can find them for you. Please do not hesitate to fill out the form below with your information and we will be happy to provide you with a quote for the desired tires.
We Have The Tires You Need At The Prices You Want!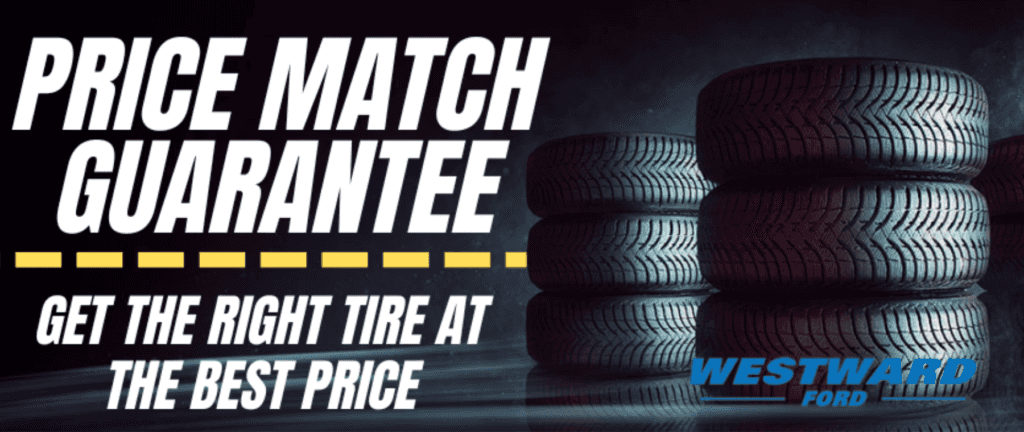 Benefits Of Having Good Tires
Here are just a few ways in which good tires can make a difference:
A better ride
Quality tires can change how your car feels during your drive. It can improve the performance of your vehicle by allowing it to start, stop, turn and handle unexpected road conditions to the best of its ability. Not only does this make your drive more pleasant by improving handling but it can be a big boost in safety as well.
Safety
As noted above, high-performance tires can make your car safer to drive. Not only can they improve the feel of your ride, but because they can be more responsive when you want to accelerate, stop and turn, high-performance tires can help you better avoid obstacles on the road. This is especially true if your current tires are on their way out the door. If your tread is disappearing or you have damage on your sidewalls, it's time to replace those old tires ASAP.
Accommodate special road conditions
The type of tire you need depends a lot on where you live. Here in Manitoba or elsewhere in Southern California you may want different tires for standard street and highway driving than you would for mountain, snow or off-road driving. Differences in the types of rubber used, tread depth, tread pattern and even something called biting edges (which help to provide traction on ice) are designed into specific tires. These special condition tires might cost more but are certainly worth the expense if you're traveling under anything but normal road conditions.
Improved gas mileage
Your tires also affect the type of gas mileage your vehicle will get. Tires that have excellent tread, increase performance and handling, and are properly maintained and inflated can improve your gas mileage. The harder your vehicle needs to work to maintain the appropriate amount of contact with the ground the more gas your vehicle will use. Good tires that are properly inflated, balanced and aligned will improve your gas mileage by making it easier for your vehicle to move properly.